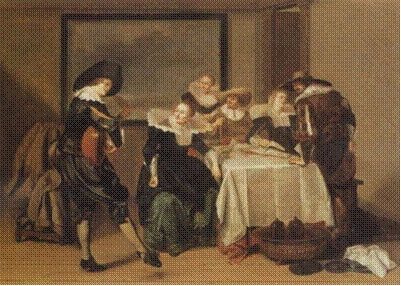 Jan Olis

: Merry company




no bigger size available



Jan Olis


Gorinchem, 1610 (?)
- Heusden, 6 June, 1676
We do not know the exact date of birth of Jan Olis. It is also uncertain whether he went to Italy in 1631 or not. After leaving Gorinchem in 1630(?) he might have gone to Italy after which he came to Dordrecht in 1632.

In 1643 he lived in The Hague. Then in 1652, he went to Heusden, via Rotterdam, where he stayed until his death. For a short time, he became the mayor of this fortified town.

Olis painted, amongst others, genre works such as merry parties, still lifes and portraits.